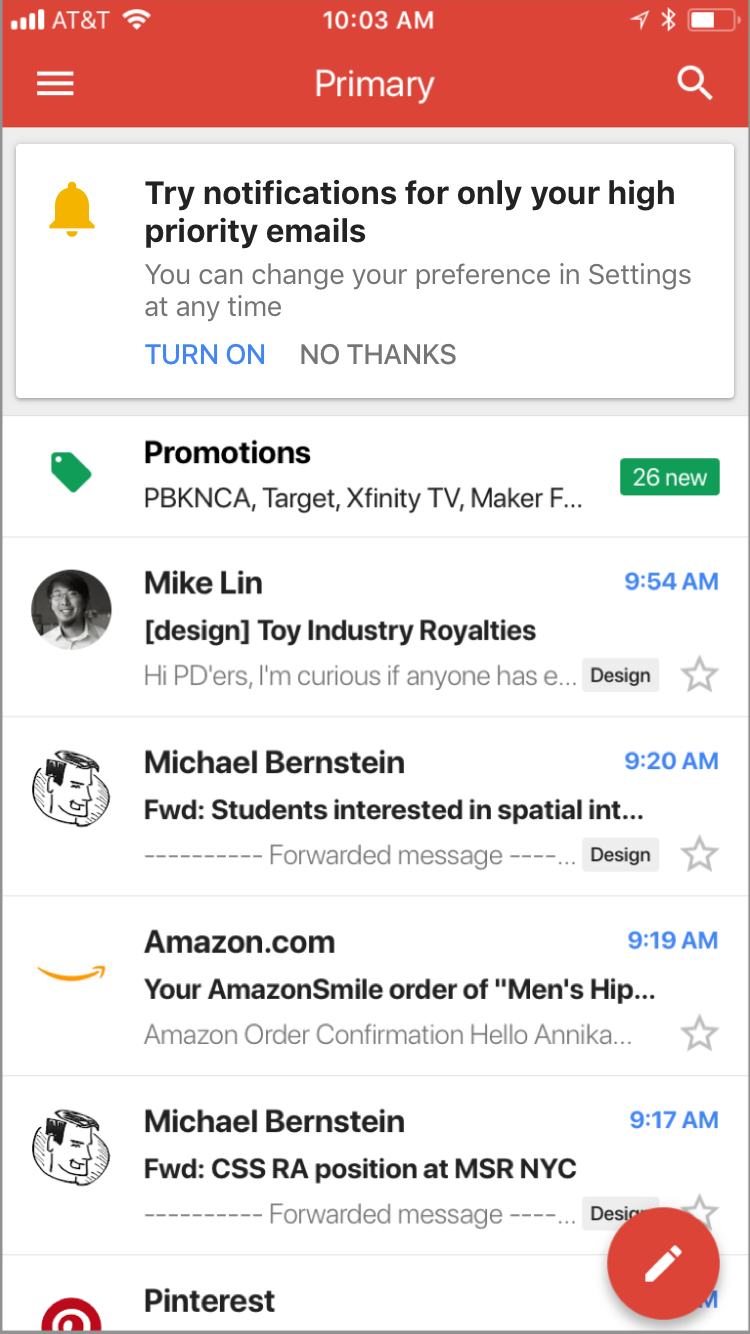 Users can now select to only receive a notification when they receive a high-priority email.
That's determined by both Gmail's machine learning and artificial intelligence.
Available now for iOS devices, head to the Settings menu of the app. Then select High-priority only.
Designed for the iPhone and all iPad models, Gmail can be downloaded now on the App Store for free.
Just last month, the app also added two great features. The snooze button allows users to put off an email that they'd like to get back to later.
It also brought the ability to send and request money as Gmail attachment using Google Pay. The payment system is available to anyone with an email address.
While I mostly use Spark for my Gmail accounts, Google has done a nice job to make their official app even better and a serious option for many users who need a powerful way to manage their email.

FREE

Gmail – Email by Google
Google, Inc.


Source link https://appadvice.com/post/notifications-are-getting-smarter-in-the-gmail-ios-app/422689480/373879134