Applications are open for summer internships at GitHub. As an intern at GitHub's San Francisco headquarters you'll spend ten weeks from June to August working with a team in engineering, product, security, sales, marketing, or design.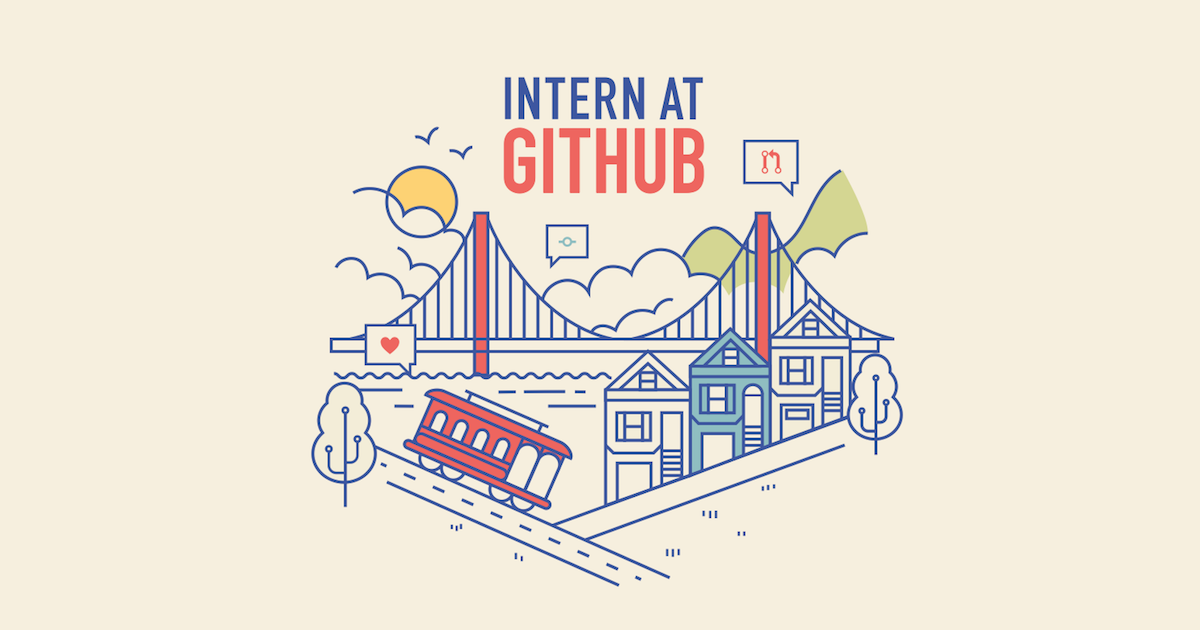 Every GitHub intern has the opportunity to make an impact by working on real projects with mentorship from experienced GitHub employees. Interns have worked on projects ranging from adding embedded code snippits to deadlines and rosters for GitHub Classroom and The state of the Octoverse.
You can read more about the 2016 and 2017 classes of GitHub interns on the GitHub Internships website.

GitHub interns visit Alcatraz – Summer 2017
To help give you a better idea of what to expect from interning at GitHub, the class of 2017 has written a letter to future GitHub interns:
If you're reading this letter, you've made the first step towards gaining the professional experience of a lifetime—at a place that values you—your ideas, creativity, life experiences, and individuality.

GitHub interns give final presentations – Summer 2017
2018 Summer internship opportunities
The GitHub internship program is open to all students enrolled in a university, community college, associate, or graduate school program. You can apply directly on our website for any of the following 2018 summer internship positions:
Read more and apply to intern at GitHub. If you'd like to stay up to date on new internship openings, sign up for email updates.


Source link https://blog.github.com/2017-09-07-summer-internships-at-github-in-san-francisco/